TWELFTH NIGHT
Adapted by Kate Jopson
produced by Coeurage Theatre Company
July 16th-August 16th, 2016 Grove Theatre, Burbank
"Director Kate Jopson's freewheeling adaptation [of Twelfth Night] certainly has the courage of its convictions, making inventive use of the entire venue and its park environs."
-Phillip Brandes, LA Times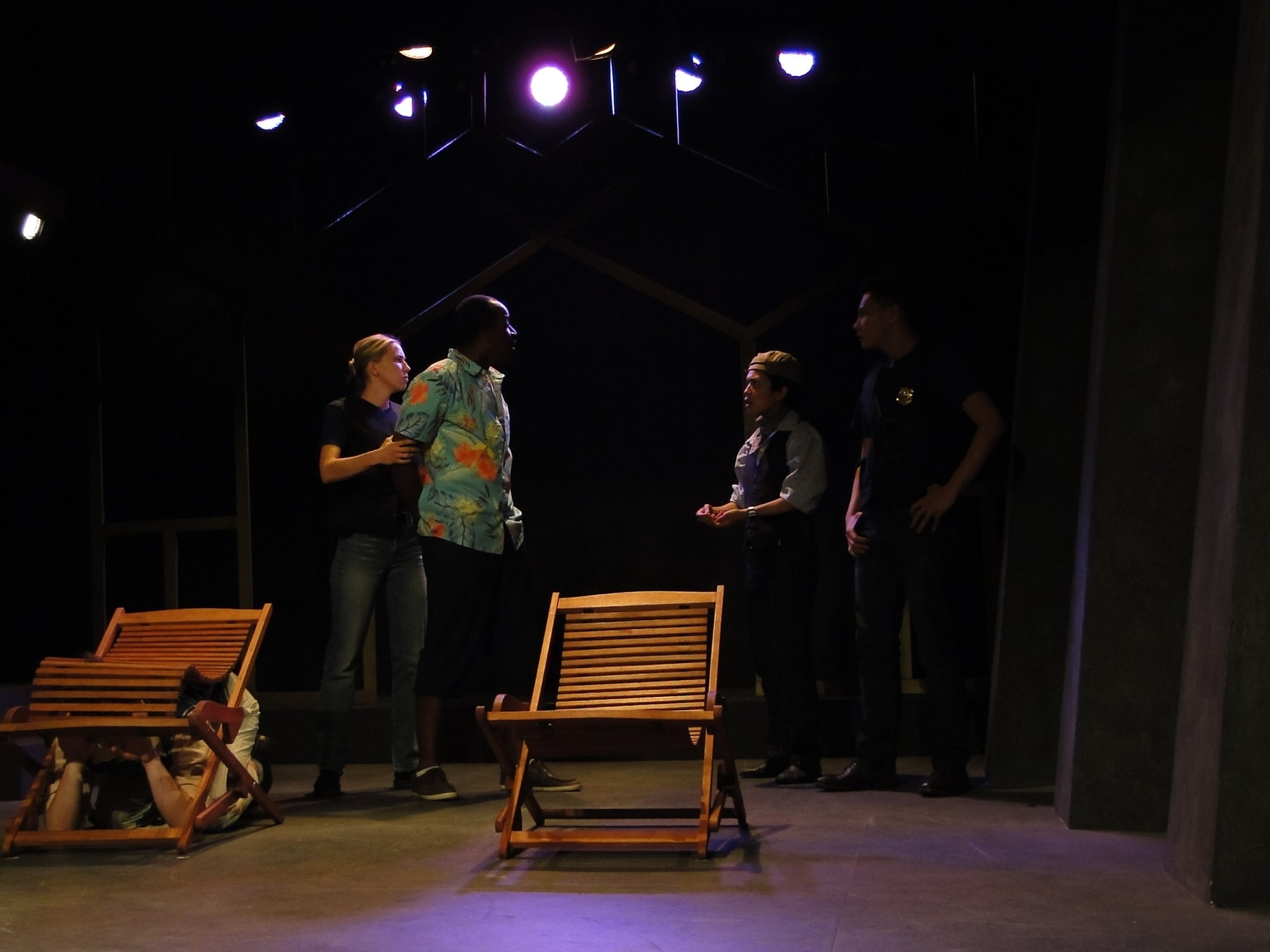 I used Shakespeare's classic tale to speak about immigration and how people from different cultures are rejected or assimilated. The play opened with Viola being pulled out of a van by a human smuggler "the Captain." The whole scene between the Captain and Viola was translated into Tagalog, and both parts were played by Filipino actors. Feste, was a conduit between cultures and classes, slipping into different languages as needed. Orsino was born in Illyria to immigrant parents and had made a fortune, but had yet to attain his dream of romantic love. Malvolio was an Brazilian immigrant of humble birth who strove to assimilate into the upper levels of the new society in which he founds himself. Viola's twin brother, Sebastian, is rescued from the sea by a Jamaican fisherman who has been branded a Pirate by the Illyrian government and is later deported by ICE. In the end, love gives the two twins a new life in a new land while others, like Malvolio are ostracized.
Coeurage Theatre Company exists to make impassioned theatre accessible for all audiences through
pay what you want admission and fresh, challenging productions